Visiting our ecological vegetable garden is a must during your stay at Mas Oms. You will discover many vegetables, aromatic plants, edible flowers, fruits and our two lovely sheeps, Luna and Gaïa.
Most of the vegetables we use in our restaurant come from our garden. We practice cooking from garden to plate. In summer, tomatoes arrive on your plate still warmed by the late afternoon sun. A real treat for tasty food lovers.
We selected each seed to obtain the varieties of vegetables, flowers and fruits that we believed were healthy and flavourful. We cultivate in a completely natural way without using any external intrants. We favour companionship between vegetables and fruits, we plant beneficial flowers for vegetables and believe in the benefits of biodynamics and permaculture.
🤍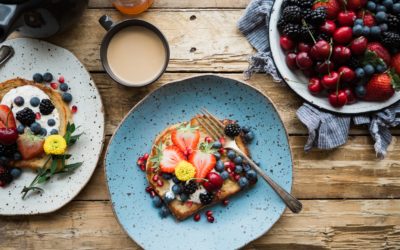 Start your vacation day perfectly with a healthy breakfast, consisting of delicious fresh, sweet and / or savoury products. A real morning breath, breakfast is crucial to living your day to the fullest. We offer an à la carte breakfast and advise you with the formula...