Discover by e-MTB the Natural Reserve of the Gavarres which surrounds Mas Oms!
Hundreds of miles of trails await you through the woods.
🚲 E-MTB rental available on site. 🚲
Voir aussi dans "Sur place"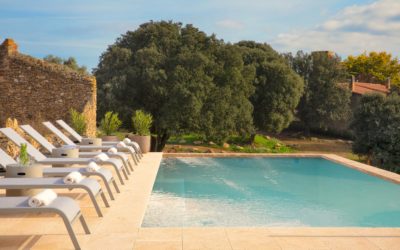 Welcome to vacation. Enjoy a saltwater pool kept warm by solar panels throughout the season. Relax in a deckchair under the shade of the pergola or sunbathe in the sun. Cool off in the swimming pool while enjoying a breathtaking view of the Gavarres. At Mas Oms,...