The evening is the time to relax and share. We offer you a three-course menu mixing seasonal vegetables, local products from the sea or land and spices from around the world. Balanced menu and gourmet pleasure guaranteed! The menu is offered at a price of EUR 34 per person. If you have intolerances or allergies, we take them into account and suggest gourmet alternatives.
Our restaurant is closed on Wednesdays and Thursdays-
Breakfasts are served every morning.
Price of breakfast is not included in the price of the room.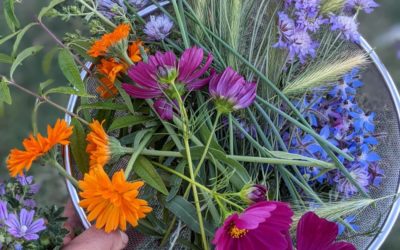 Visiting our ecological vegetable garden is a must during your stay at Mas Oms. You will discover many vegetables, aromatic plants, edible flowers, fruits and our two lovely sheeps, Luna and Gaïa. Most of the vegetables we use in our restaurant come from our garden....