For your midday or evening meals, you can enjoy the gourmet preparations from the "vegetable garden menu". Made mainly from products harvested every morning in our ecological vegetable garden, these little gourmet pleasures can go along with a bottle of wine, kombucha or fruit juice. Order them every morning and enjoy whenever you want.
In addition, healthy snacks are available in the small store at the entrance of the Mas.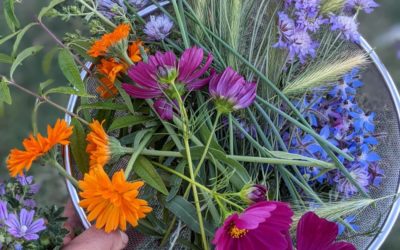 Visiting our ecological vegetable garden is a must during your stay at Mas Oms. You will discover many vegetables, aromatic plants, edible flowers, fruits and our two lovely sheeps, Luna and Gaïa. Most of the vegetables we use in our restaurant come from our garden....