Mas Oms, a small hotel in the Costa Brava countryside
Are you looking for a small hotel near the Costa Brava? Mas Oms welcomes you into a chic, eco-friendly setting at the tranquil heart of boundless nature
A charming hotel in Spain for you
Mas Oms is an eco-hotel near Girona, in the Gavarres Massif. Our charming hotel in Spain has 6 bedrooms and welcomes you year-round to this idyllic spot, where the mountains meet the sea. Sitting at the junction of a number of hiking and cycling routes, our little hotel near the Costa Brava is also within easy distance of the beaches. Enjoy a revitalising holiday where you can sample our eco-hotel's healthy, organic cooking and relax with tailor-made massages, reiki sessions or even yoga with a teacher just for you.​ Our charming hotel brings together the best parts of Spain: sun, relaxation and Catalan gastronomy. Want to know more? Get in touch and we would be delighted to get back to you.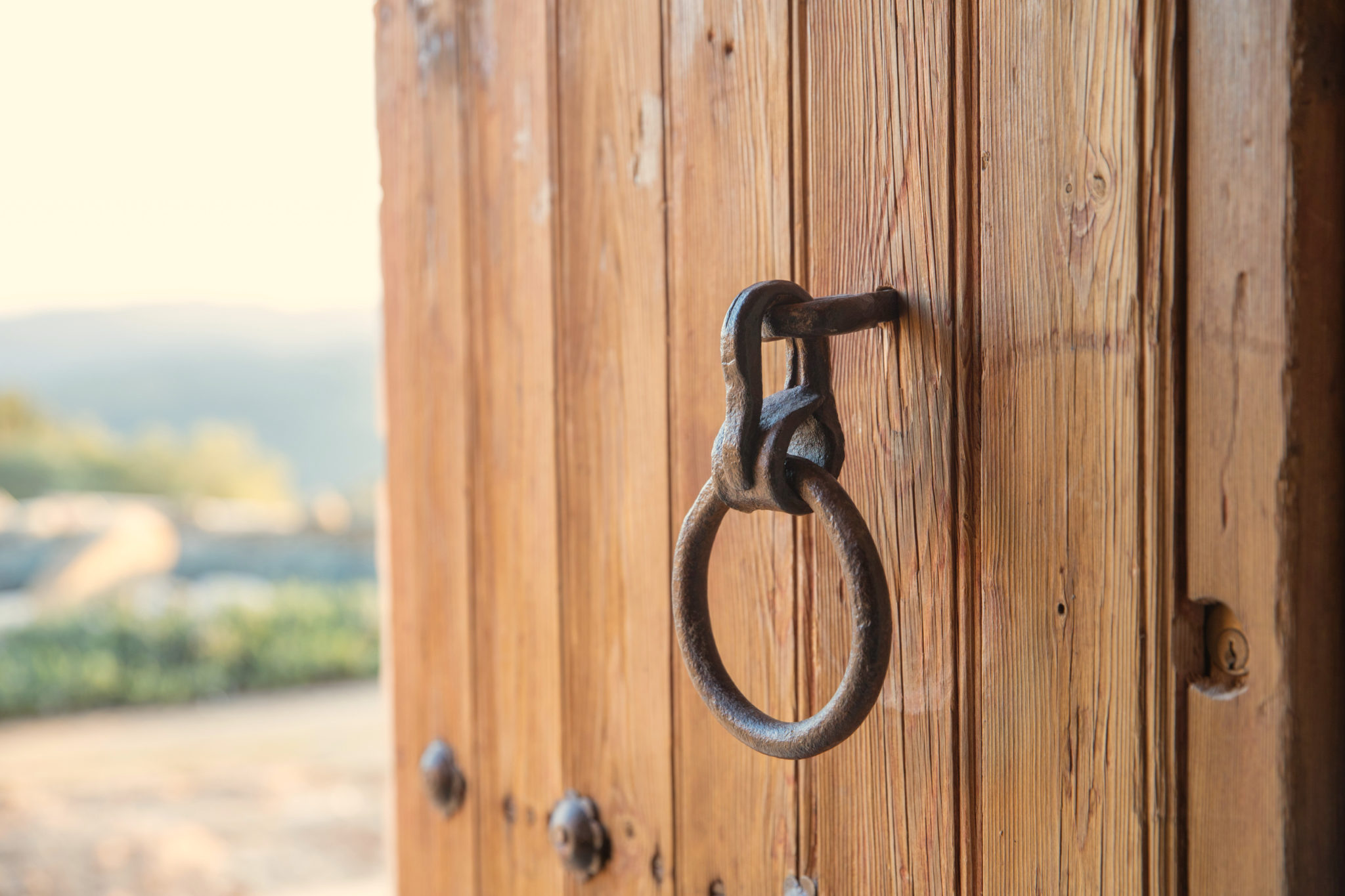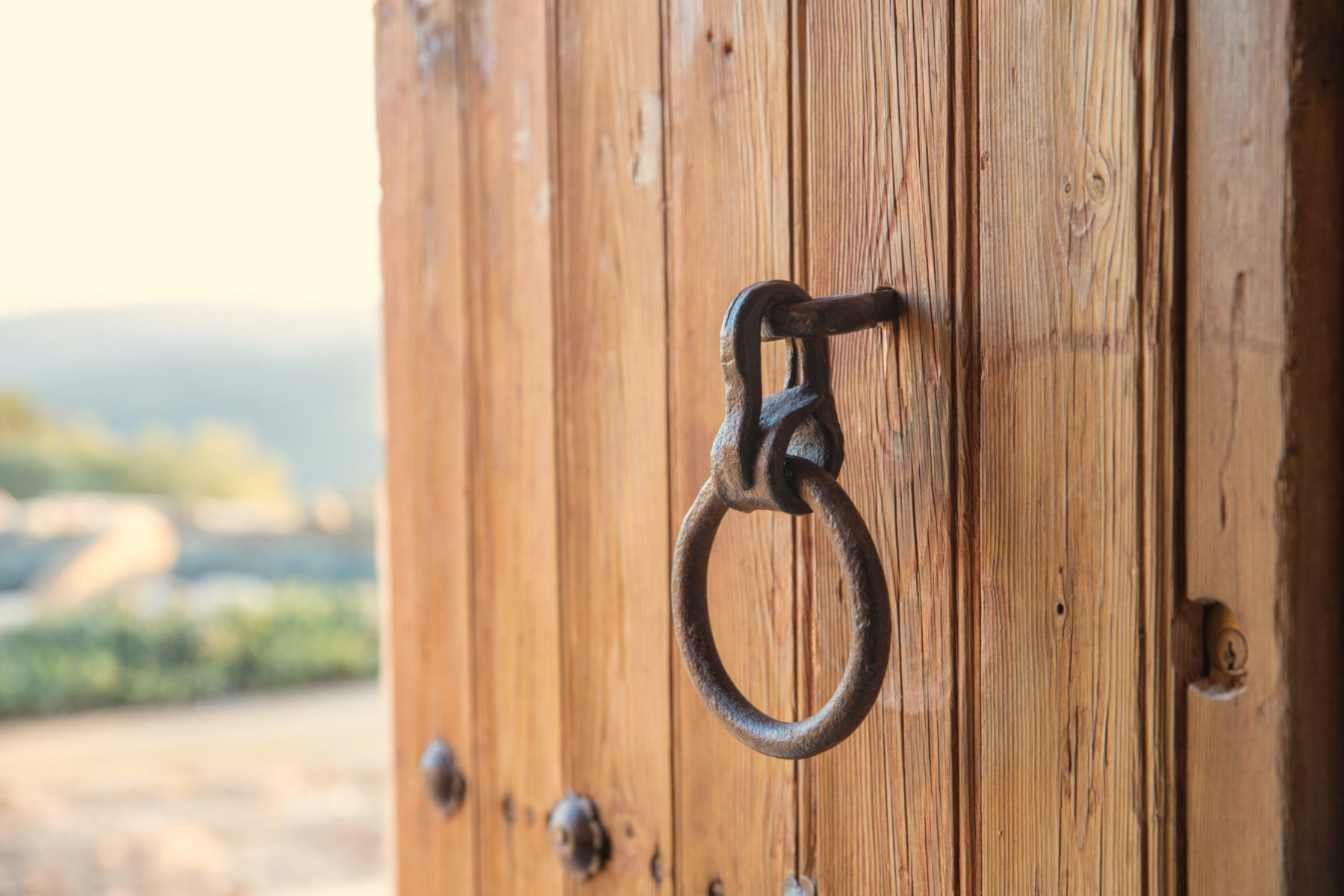 Get away to an eco-hotel in Spain located in an authentic farmhouse
Opening a charming hotel in Spain had been our dream for many years but we needed to find the right spot. We wanted to find a small hotel near the Costa Brava but far from the summer crowds. We also wanted it to be a benchmark eco-hotel in Spain. As soon as we saw Mas Oms, this magical place was the obvious choice. Secluded but not far from anything, it sits at the end of a paved road, free from traffic noise traffic and light pollution. We knew then that this would be the little slice of heaven that we would share with you.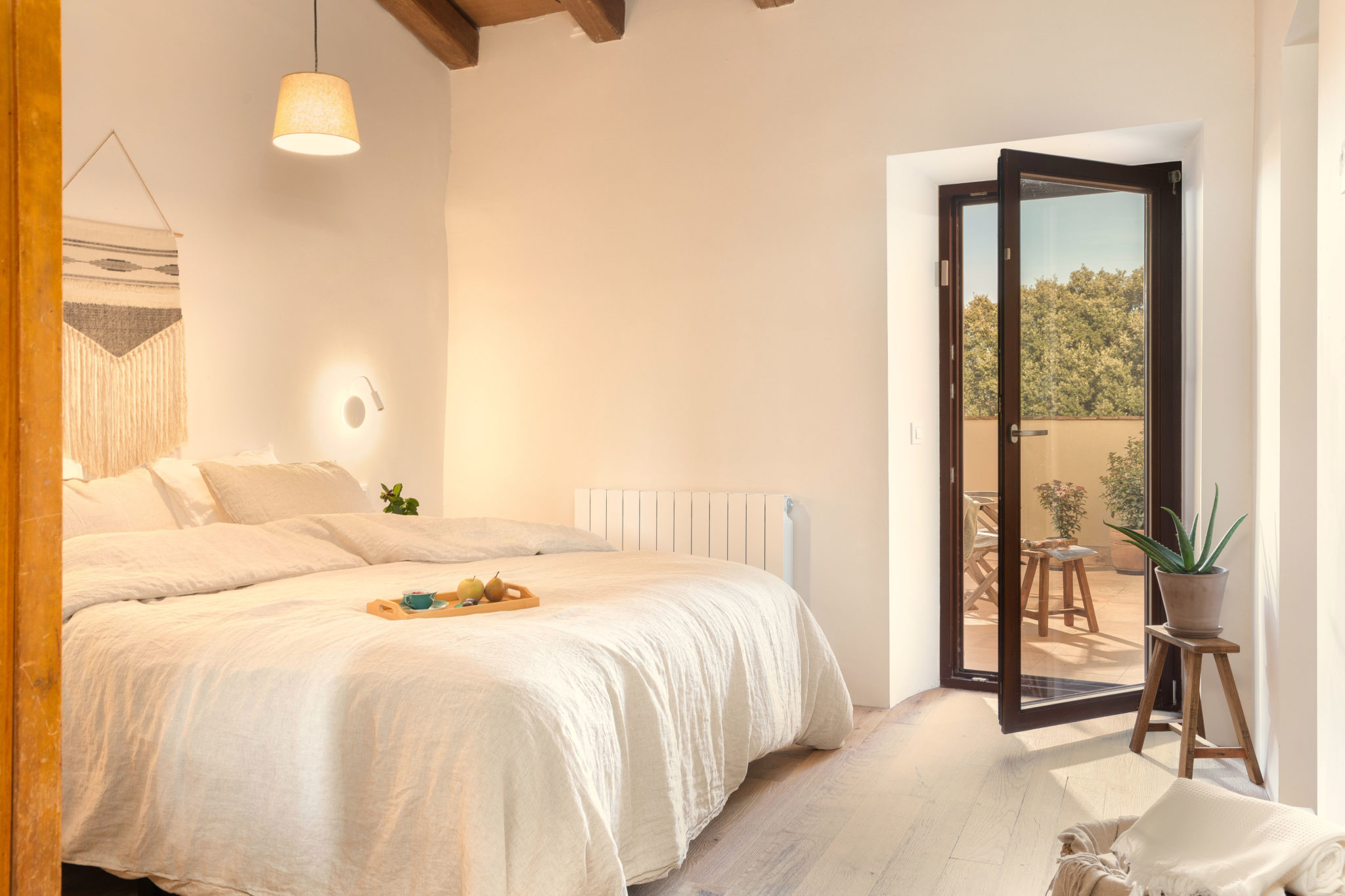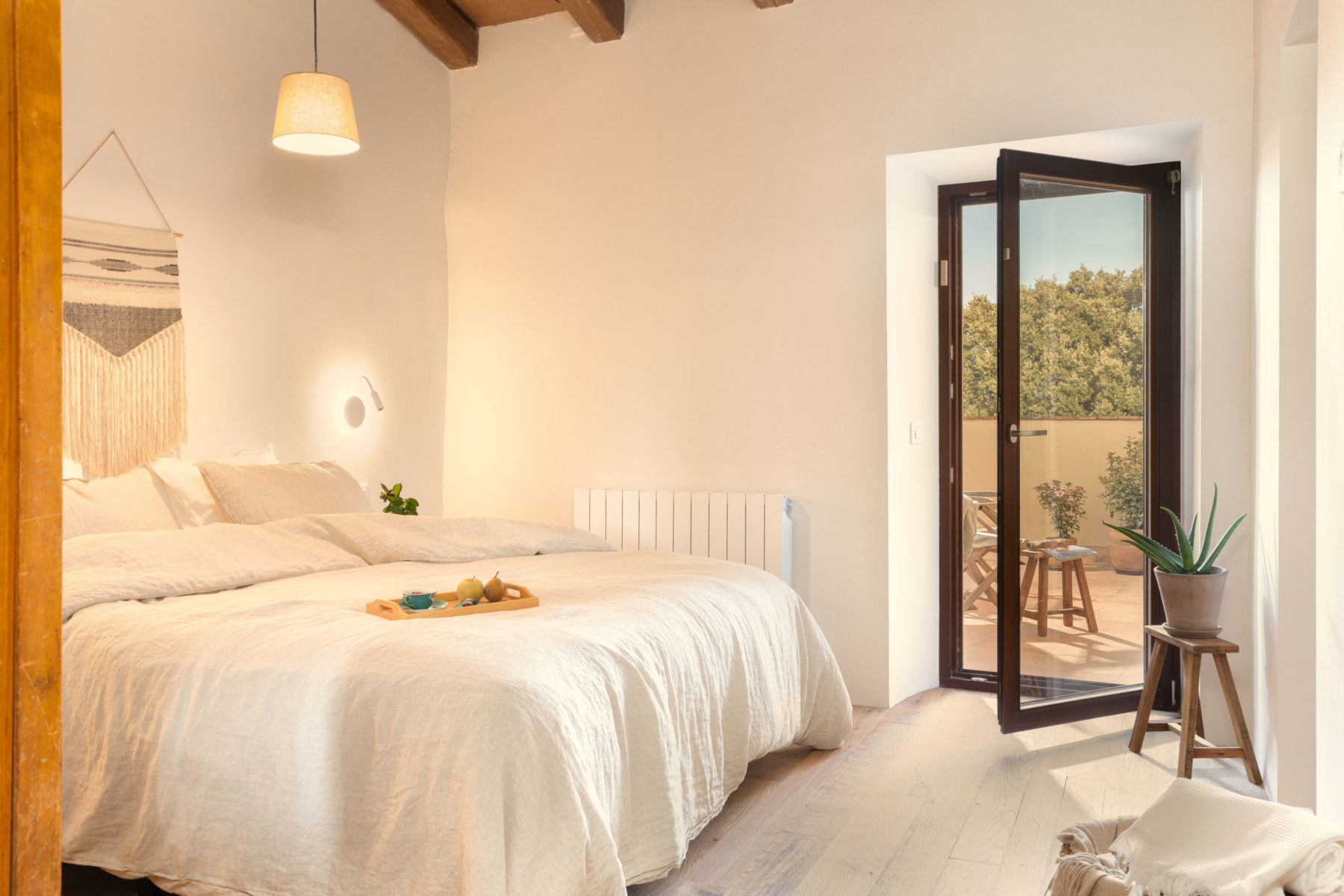 Relax in one of our Spanish eco-hotel's bedrooms and enjoy total calm
Far from the hustle and bustle, our charming hotel in Spain offers our guests all the comfort they need to relax. With very comfortable king-size beds, the bedrooms are artfully decorated to encourage relaxation and ensure a peaceful, revitalising night's sleep.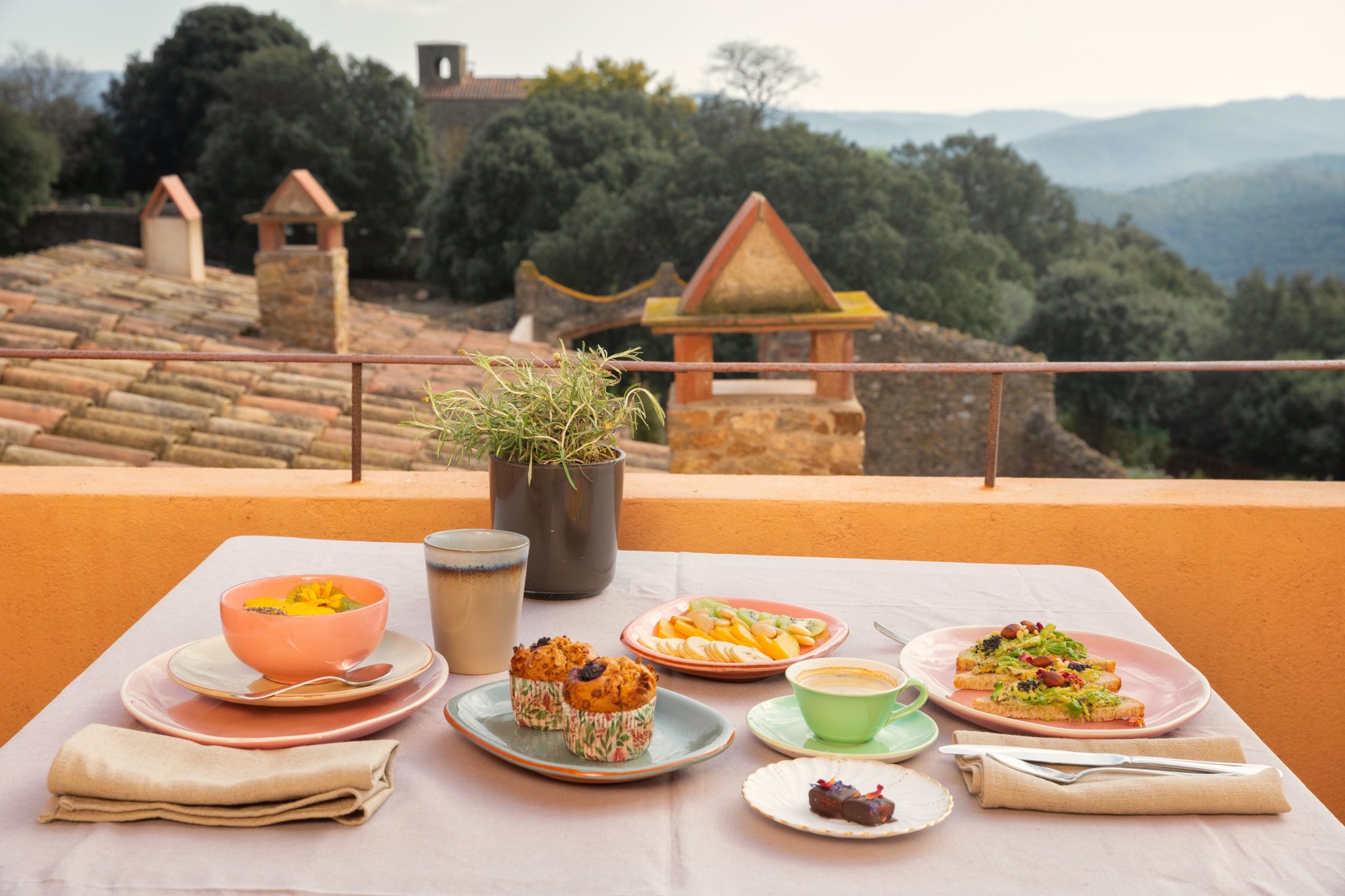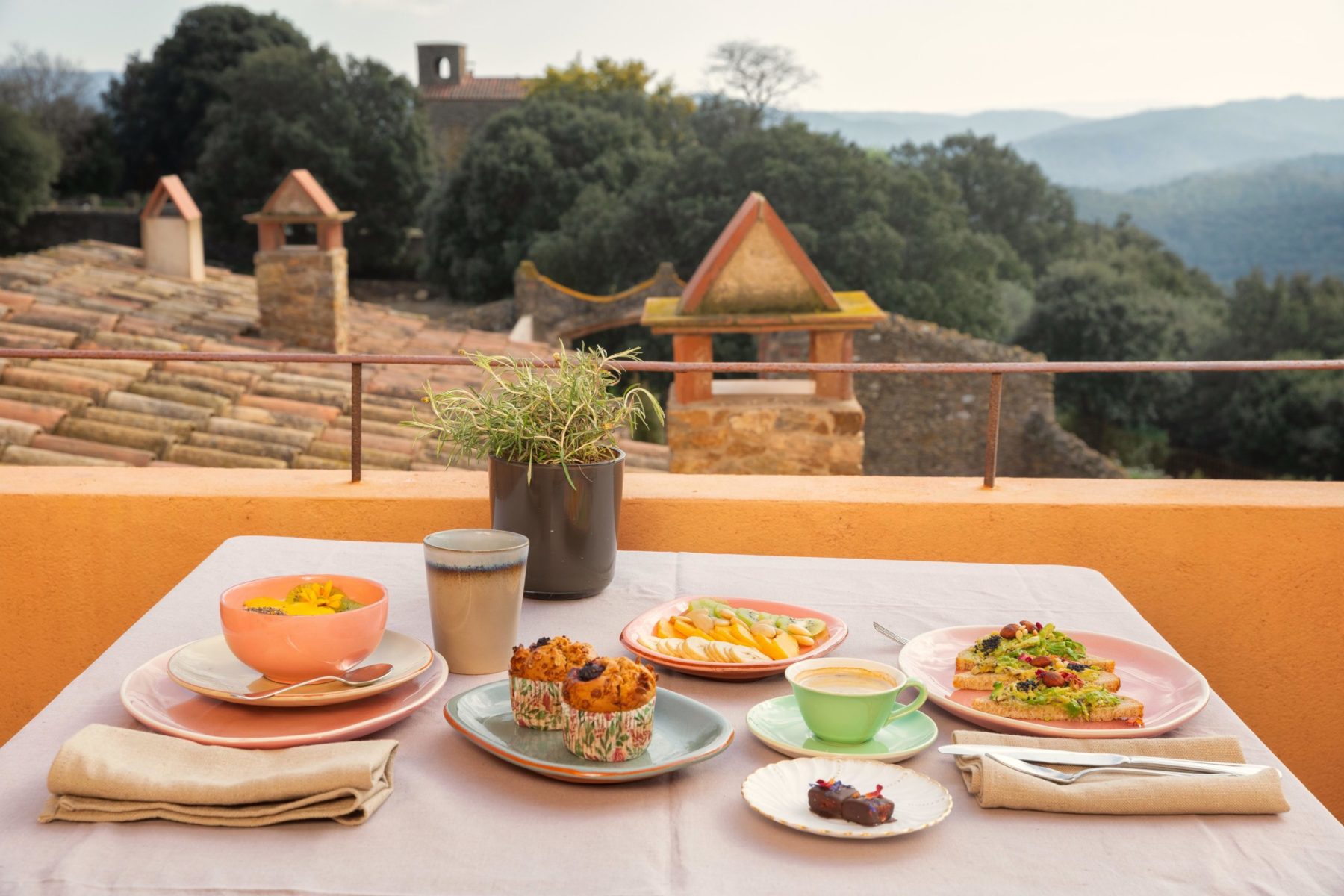 Discover organic, gourmet cuisine, made with local products from our Spanish eco-hotel
Cooking is a passion that has driven us since childhood. In our charming hotel in Spain, the wealth of local products provides us with an array of flavours to captivate your tastebuds in endless combinations. We accompany it all with fresh fruit and vegetable juices and superb natural wines. To us, marrying healthy food with pleasure is the cornerstone of a balanced lifestyle.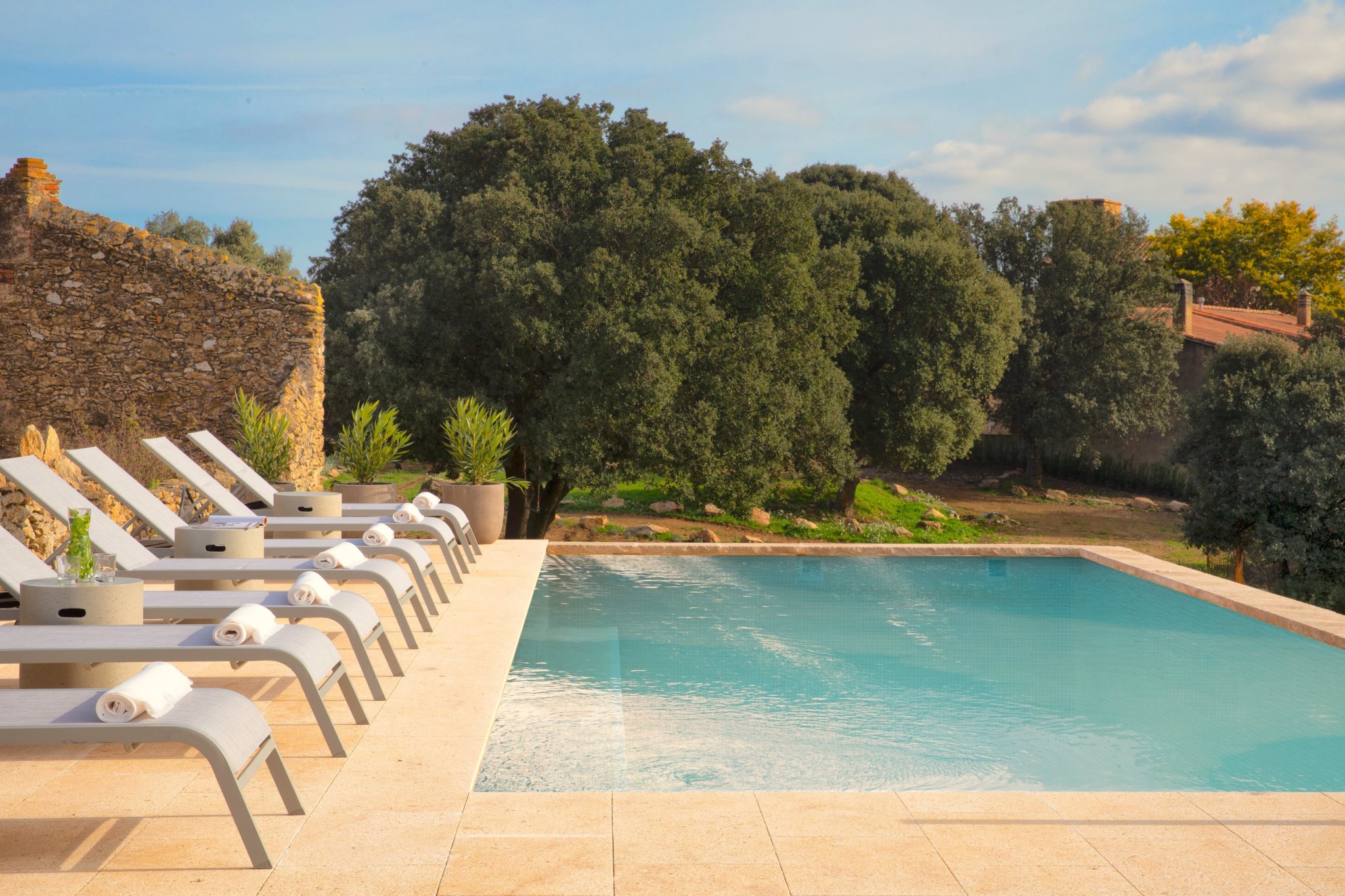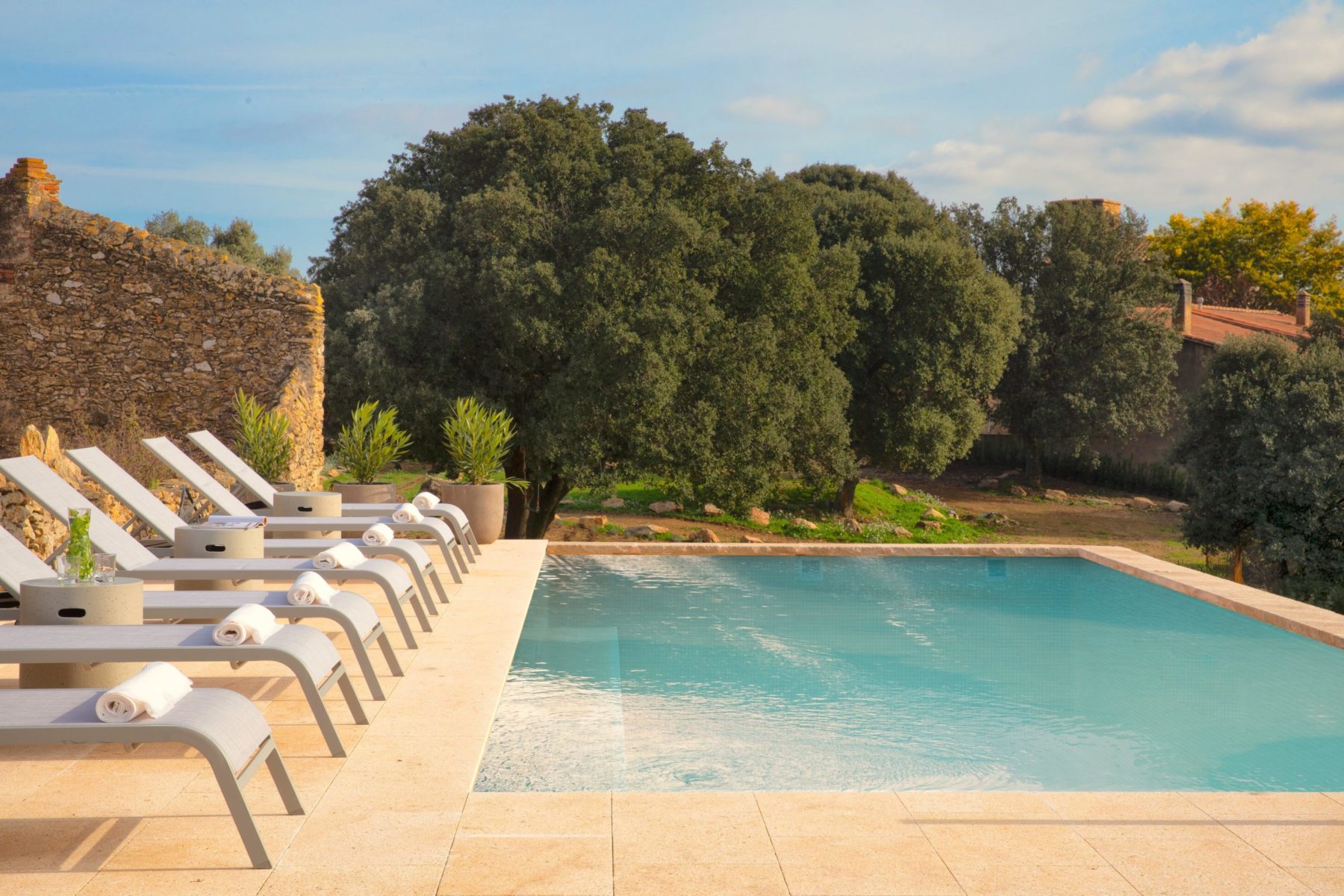 At Mas Oms, we are redefining slow living: relaxing in the countryside, hiking and lazing by the pool
Are you looking for a charming hotel in Spain? Get away to our cosy hotel near the Costa Brava and explore all the opportunities the region can offer. Switch off completely and take advantage of the relaxation and well-being spaces scattered throughout Mas Oms. Stroll around the property's grounds, start a game of pétanque or relax by the pool before trying the well-being activities on offer each day.