Cycling & mountain biking
Mas Oms works together with different bike rental professionals to offer you customised bike rental. Whether you need a standard mountain bike, a top-of-the-range electric MTB or a road bike, Mas Oms will take care of it.
Beginner or expert, mountain biker or cyclist, Girona is waiting for you: thirteen routes and 172 signposted kilometers!
For families
Les Vies Verdes, located on old railways, is ideal for gentle cycle tourism.
The "Ruta del Carrilet 1" is a real pleasure route. It starts from Girona and continues for 54 km to Olot.
The "Ruta del Carrilet 2" goes down from Girona to Sant Féliu by the sea. It crosses two regions, Gironès and Baix Emporda for 40 km.
For low mountain enthusiasts
The Massif des Gavarres (where Mas Oms is located) offers a real field of sport and discovery for mountain bikers and road cyclists who wish to follow the footsteps of Lance Armstrong.
For enthusiasts
"Girona Cycling Festival" is a week dedicated to cycling enthusiasts and lovers of good times. This festival takes place in June.
"Girona Mountain Bike Challenge" offers pure MTB circuits in the heart of Les Gavarres. This challenge takes place in September.
The "Traka Girona" is an MTB trail in the heart of nature with GPS route tracking. Three loop routes of 60, 100 and 200 km designed for all audiences.
Do you need more information? Get in touch.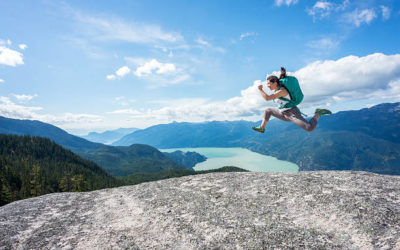 Mas Oms has Nordic walking poles available to take on any of your hikes. We can also prepare healthy picnics. From Mas Oms: the Montigalar trail, a lovely 3-km loop with incredible views of the Gavarres Massif and the Mediterrannean. the C99 trail, a 17-km route that...