The Empordá region is brimming with wonderful little medieval villages that are well worth taking a detour to. Stroll the charming lanes of the medieval village of Monells, set off to explore Ullastret's pre-Roman ruins, enter the romanesque monastery at Cruïlles, wander the village of Corça and be seduced by Peratallada, one of the most beautiful villages in Catalonia.
Other cultural excursions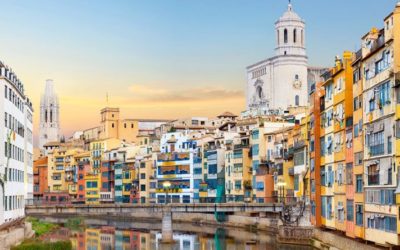 In Girona, you can smell the scent of times gone by in the air, the old building whisper their secrets while you wander past architecture rich in history. You owe it to yourself to discover Girona by walking along the wall which surrounds part of the old town. Linger...