Everyone has the power to change their life if they want. While undergoing this transformation, good guidance is key. Uncovering the best version of all of you is our goal through offering concrete solutions to easily put into practice in your daily life.
To begin this positive change, retreating to a peaceful setting, away from your normal routine, is vital. This will allow you to implement new habits with solid foundations.
This is the basis of the "You are Magical" week
The six-day programme covers the following topics:
Eating well (cooking for health)
Other forms of self-care (aromatherapy, energy healing)
Setting targets for making progress in your life (personal development).
If you would like more info about the next sessions, get in touch or follow us on Facebook or Instagram to stay up to date.
Interested in this session? Get in touch.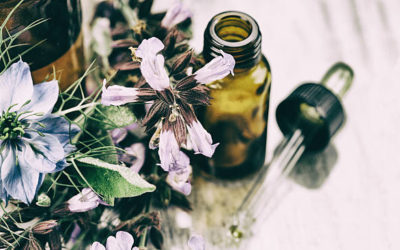 Price: 40 EUR Uncover the many uses for essential oils in treating everyday ills before turning to a 'typical' medicine cabinet. Smell, feel and taste the oils and incorporate them into your daily life. They are excellent bodily and spiritual remedies. This 2 hours...