Life coaching session – 1h
Price: First session 60€. Following that, we lay out the program in line with each person's goals and requirements.
Do you wish to progress in your private or professional life but feel stuck? Julien, a certified coach, will guide you in achieving your goals. You can begin or continue the process via video conference before or after your stay. Each program is unique and tailored to the person. Following the first session, if the coach and coachee wish to continue with the collaboration, we draw up a program. The goal is to develop the coachee's autonomy as quickly as possible and restrict the number of sessions. Coaching is not about creating a dependency relationship with ongoing sessions but rather the coachee achieving quick and effective results.
Interested in a life coaching session? Get in touch with us.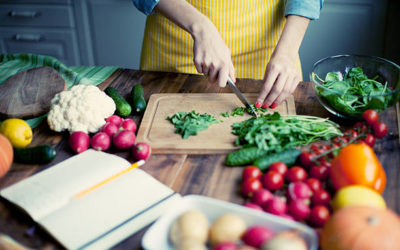 Price: 55€ As a healthy cooking enthusiast of many years, Céline will show you how to transform a meal into a riot of flavours and colours while giving your body everything it needs. Workshops for redefining your eating habits by combining health, abundance and...